About Us
Welcome to Full Tilt Off-Road.
We are a full service off-road shop. Whether you are looking for new Tires and Rims, or a complete Suspension System for your off-road racing truck, you have come to the right place. We build custom off-road race trucks, weekend off-road trucks as well as rally cars.
All our technicians are highly trained and can install your new gear, repair existing gear, or fabricate something custom for your 4X4.
We have been serving our community since 1989 and continue to provide the highest level of service you have come to know. We are in San Clemente, California, conveniently located to provide service to all of Orange County, San Diego and other surrounding communities, including Camp Pendleton. We have customers that drive from out-of-state because we are known for our high level of service and customer satisfaction.
We offer all the latest gear from all the top manufacturers. If you've seen it, we can probably get it.
Below is just a few of the manufacturers we carry and install.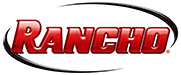 Thank you for visiting and we hope we can become your Full Service Off-Road Shop!